Residential & Light Commercial Heating Installations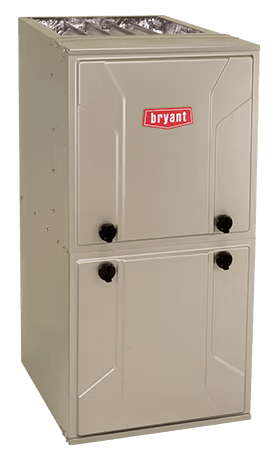 When the thermostat continually tops out during a hot Georgia summer, it's hard to think about a light commercial or residential heating installation. But as the mercury drops, you'll want a quality heating system to take the edge off of a chilly day or night. Gordons Heating and Air LLC has helped residential and light commercial customers find the perfect heating system for years. We're happy to help and install the perfect system and maintain the one you currently have. Schedule an appointment today!
How To Choose The Right Heating System
It's important to choose the right heating system the first time for a home or business. A residential or commercial heating installation is an investment in time and money. Gordons Heating and Air LLC has a few tips to keep in mind before scheduling an appointment.
Know Your Home Or Business
Knowing the ins and outs of the physical building goes a long way toward choosing the right heating system. An older single-story residence with a lot of windows has drastically different needs than a renovated commercial building featuring few opening windows. Gordons Heating and Air LLC can do a walk-through with you and go over the factors specific to your home or business as you begin looking into heating systems.
Consider Quality & Energy Efficiency
Though you won't need a heater throughout the winter in southeast Georgia, choosing a heating system from a quality brand is a good way to ensure you'll have heat when you want it. Reputable and quality brands also generally come with higher energy efficiency than other brands on the market. Three terms to keep in mind when comparing the quality and energy efficiency of heating systems are:
Heating Seasonal Performance Factor (HSPF): How much heat is created from a heat pump compared to the amount of electricity used to produce the heat.
Average Fuel Utilization Efficiency (AFUE): Measure of how much natural gas burns in a furnace compared to the amount of usable heat generated.
Seasonal Energy Efficiency Ratio (SEER): Total output over a season compared to the amount of energy needed to generate the output. The total cooling output is measured in British Thermal Units (BTUs) while the energy needed is measured in watt-hours.
Work With Gordons Heating and Air LLC
Though there are many HVAC companies, not all are the same, especially when it comes to helping you choose the right heating system. Our NATE-certified technicians advise home and business owners on the styles best suited for Chatham, Effingham, and Bryan Counties. With professional and quality service, you're assured any heating system will heat a home or business for many years.
Heating Options For Home & Business
It may seem like the heating options for a home and business are nearly the same, but the similarities end on the surface. Commercial heating systems are designed to warm a larger area that often includes more open space across multiple floors. Because of the sheer size difference in terms of heating capacity, a home heating system is more often more compact. A commercial heating system would not fit in a closet as is the case with many residential heating systems in southeast Georgia.
Types Of Heating Installation We Offer
Residential
There are several options available for homeowners looking for a residential heating installation. Gordons Heating and Air LLC has the experience and training needed for installing several kinds of systems, though the two most popular we see are heat pumps and furnaces.
Furnace
Though a residential furnace is available as either electric- or gas-fueled, electric furnaces are more common in Georgia due to lower electric rates than gas. Heating elements inside the furnace produce heat as a blower fan moves warm air into the house through ductwork and vents. Electric furnaces generally last 15 to 20 years, but if your home needs a furnace replacement, Gordons Heating and Air LLC can help you choose and install a new one.
Heat Pumps
A heat pump works well with the warmer climate we have here in southeast Georgia. Working like a refrigerator but in reverse, a heat pump uses refrigerant to pull heat from the air outside and then moves it into the home.
Light Commercial
Having a welcoming business atmosphere goes beyond customer service in the winter. While the temperature doesn't plummet as in northern climates, customers appreciate stepping into a business that has heating to take the edge off the chill outdoors.
Packaged System
One of the biggest benefits of a packaged system is having the heating and cooling in a single unit. Though businesses don't need heat continually during the colder months, having it in a single unit is convenient.
Split System
A split system using a heat pump is common for businesses. The outdoor part of the system houses the condenser and compressor while absorbing heat from the air. The air then becomes concentrated and blows into the commercial building.
Heating Install, Heater Installation & Heating Installation Service

Bloomingdale, GA, Ellabell, GA, Black Creek, GA: Springfield, GA, Eden, GA, Meldrim, GA & Pooler, GA
Heater Installation Near Me in Guyton, GA | Heating System Replacement Bloomingdale, GA
Heater Installation Near Me

∴

Furnace Installation Near Me ∴ Bloomingdale, GA ∴ Ellabell, GA ∴ Eden, GA