Heating Repairs
Serving Eden, Meldrim, Bloomingdale, Pooler, Rincon, Guyton, and Pembroke, GA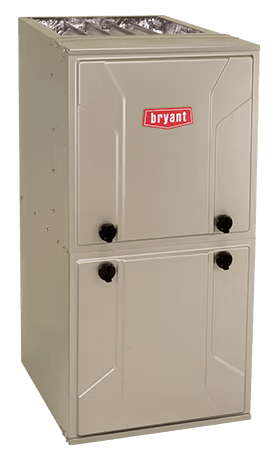 Southeast Georgia isn't known for cold throughout the winter, but we have several stretches where the heat in our homes is needed. When those days arrive each year, you expect your residential heating system to turn on and bring your home to a comfortable temperature. But for the day it doesn't, know Gordons Heating and Air LLC will be there to quickly repair the system before the winter chill sets in.
Common Residential Heating Repairs
Sooner or later, you'll need to contact a residential HVAC company like Gordons Heating and Air LLC for service. Our skilled technicians are up-to-date on the latest HVAC information and technology and strive to repair your heating system with quality service every time. With years of experience, these are the issues we commonly resolve.
Ordinary Wear and Tear
Though heat isn't needed for months on end, your heating system still undergoes ordinary wear and tear from its use. Every time your furnace, heat pump, or another part of the heating system turns on, the internal components go to work. But even with regular maintenance from Gordons Heating and Air LLC, these parts will eventually reach the end of their functional lifespan.
Lack of Maintenance
A lack of maintenance will cause a system breakdown faster than anything. Regular maintenance is always recommended because it works. With it, technicians with Gordons Heating and Air LLC are able to check for any possible issue before the entire system suffers a breakdown, leaving you without residential heat when you need and want it.
Frequent Cycling
Cycling occurs when the heating system turns on and continues until it turns off. Most have a set cycle length, based on the thermostat and external temperatures in your home. If the system is cycling more than usual, it's telling you there's an issue. Prevalent causes for frequent cycling include clogged air filters, incorrect airflow, and/or electrical issues including a faulty thermostat.
Electrical Issues
Even a small electrical issue such as a loose wire can cause the entire heating system to need heating repairs. The electrical parts of your home's heating system are one area we strongly recommend calling the professionals for. Not only can it be dangerous to attempt to troubleshoot and repair the thermostat or other electrical issues yourself, but it's also possible to create a larger problem for the system.
Unusual Noises
A furnace and heat pumps are machines, and with most machines, they make noises when in use. It's the noises that seem out of the ordinary to take note of, like rattling, squeaking, anything it normally or hadn't before made. If you're starting to hear unusual noises, call Gordons Heating and Air LLC for residential heating repairs.
How to Tell If Your Furnace or Heat Pump Isn't Working
The signs a furnace or heat pump isn't working are usually similar, but they do have a few differences since a heat pump can also work with an air conditioning system.
Heat Pump
Like the furnace, not turning on or running is the biggest sign the heat pump isn't working. In the heart of the winter, it can get cold enough in southeast Georgia to have a freeze or two. When this happens, it's possible the heat pump won't work if the coils become encased in enough ice, blocking the exchange of heat between the refrigerant inside the coils and the outside air. Yet, if the pump ices up in the summer, it's often signaling larger issues including a refrigerant leak or a problem with the system itself.
If the circuit breaker in your home trips each time the heat pump turns on, it's more than annoying, but a giveaway the pump isn't working. Yet, if the unit cycles between on and off more than normal, check the air filter. If it's clean, call Gordons Heating and Air LLC for emergency heating repairs.
Furnace
The biggest sign the furnace isn't working is it won't turn on. This can be as easy as the service switch is turned off or the thermostat isn't set to a temperature higher than the current ambient temperature in your home. A tripped circuit connecting to the furnace also gives the illusion the system won't turn on.
Another sign is when the furnace fan runs, but it isn't producing any heat. The cause of this can vary, such as if the pilot light has gone out or if it is gas-powered, has the gas supply been interrupted. But, it could be a dirty air filter. Dirty or clogged filters can cause the furnace to blow cool air and operate inefficiently, causing extra wear and tear on the unit and increasing your utility bill.
Don't Put Off Heating Repairs
It's easy to think you'll take care of something tomorrow when you have a little more time, but when it comes to fixing your residential heating system, it can mean extensive repairs and costs.
Little Noise, Big Repair
Loose or worn parts, pipes, and belts generally start to make noise as they wear out. But if they're not repaired or replaced quickly, when they wear out, or break, they can affect surrounding parts and components, leading to an even bigger repair bill. A quick repair by Gordons Heating and Air LLC will be a smaller bill than unexpectedly having to replace your furnace.
Chance of Damage to the System
Even if that little noise doesn't break and damage components around it, the entire heating system could be thrown out of kilter and operate inefficiently. A furnace or heat pump which cycles frequently is also causing the entire unit to start and stop frequently, putting an added strain on internal components.
Dangerous or Unsafe Conditions
A broken furnace could present a safety hazard to yourself and your family with possible carbon monoxide, gas, or oil leaks. Every home should have a carbon monoxide detector installed. This is also why it's important to call for emergency heating repairs if you suspect your furnace or heat pump is leaking.
Furnace Repair, Heating Repair & Heater Repair Service

Bloomingdale, GA, Guyton, GA, Black Creek, GA: Springfield, GA, Meldrim, GA, Pooler, GA & Ellabell, GA
Furnace Repair Near Me in Rincon, GA | Heating System Repair Ellabell, GA
Furnace Repair Near Me

∴

Heater Repair Near Me ∴ Bloomingdale, GA ∴ Guyton, GA ∴ Black Creek, GA: Springfield, GA