Heating Services, Repairs & Installation
Serving Eden, Meldrim, Bloomingdale, Pooler, Rincon, Guyton, and Pembroke, GA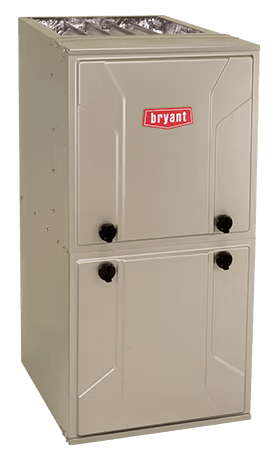 A fully functional residential HVAC system is necessary to keep your home and family warm and comfortable during the chilly fall and winter months. With years of experience installing, maintaining and repairing home comfort systems including heating and air conditioning, Gordons Heating and Air LLC is southeast Georgia's trusted HVAC company. If you need heating installations, heating maintenance, heating repairs, or emergency heating repairs, call Gordons Heating and Air LLC for fast, efficient service.
Conventional systems have one of two types of heaters: a heat pump or a furnace. Heat pumps are typically designed to work in regions with mild winters, such as southern states, while furnaces are more likely to brave the harshest winter climates. NATE-certified technicians with Gordons Heating and Air LLC can answer your questions and recommend a type of heating system for you after assessing your home and needs.
High-Efficiency Heat Pumps
A heat pump transfers heat from an area of cool air to an area that is warmer. It works similarly to an air conditioner or refrigerator but in reverse. A split-system heat pump keeps homes comfortable all year long. In the summer, it draws hot air out of your home to cool it. In the winter, it draws heat from the air outside into your home to make it warm.
One of the biggest advantages of heat pumps is that, because they transfer hot air instead of generating their own heat, they can be more energy-efficient and environmentally friendly than furnaces. However, they can be more expensive to operate because they run on electricity instead of burning fossil fuels. We offer heat pump installations and heat pump maintenance so that you can have a warm and comfortable winter. And if your heat pump is on the fritz, call us right away for emergency heat pump repairs.
Furnaces
A furnace uses fuel to generate its own source of heat and circulate this heat throughout your home. Depending on the type of fuel, you could have a gas, oil, or electric furnace. The heating ability of furnaces is measured with an Annual Fuel Utilization Efficiency (AFUE) percentage. A higher AFUE percentage indicates a more efficient furnace. For instance, an AFUE of 70 percent means 70 percent of the fuel burned can be employed as useful heat to warm your home, and the other 30 percent is wasted through the exhaust vent.
The advantages of a furnace are that furnaces are cheaper to install than heat pumps and provide heat with the same effect regardless of the outside temperature. The disadvantages are high costs or low availability of the type of fuel the furnace needs.
No matter the type of heating system you have in your home, Gordons Heating and Air LLC is here for all of your heating and HVAC installation needs. Call us to schedule heating installation services today in Eden, Meldrim, Bloomingdale, Pooler, Rincon, Guyton, and Pembroke, GA!
Heating Repairs
No one wants to be without heat when temperatures drop outside. Discovering issues within heating systems as soon as possible saves homeowners time and money, and of course, helps them to stay warm. There are several signs that you may need to call Gordons Heating and Air LLC for HVAC repairs.
System Not Turning On
Reasons for a heat pump or furnace not running may vary. It could be something simple, such as the thermostat not being set to a higher temperature than the current ambient temperature in your home, or something more complicated, like a tripped circuit or frozen coils.
Insufficient Or Irregular Heating
A damaged thermostat is the most common cause of no heat, intermittent heat, or insufficient heat. Dirty ducts could also diminish the quality of the heat because the system has to work harder to move the air past the dust and debris.
A Burning Smell
In homes where the heating is not used for the majority of the year, dust can build up on top of the ducts and other components of furnaces and heat pumps. If the heating system is not cleaned and maintained before the cold months arrive, you might notice smoke or a burning smell when you turn the heat on for the first time. This could be caused by the dust and particles resting on top of the machines burning as the system heats up.
Higher Utility Bills
Utility bills suddenly spiking without increasing or diverting from your habitual usage of the heating system could be a sign that something is wrong. If you haven't set the thermostat higher or noticed the heater running continually, our NATE-certified technicians are trained to identify the root of the problem quickly during a consultation.
Unusual Noises
Some HVAC systems may start to make noises as they wear out. If small parts of the system become loose, they could break apart and affect surrounding components. Try to train your ear to distinguish between the normal sounds of machines running and the unusual rattling or squeaking from a furnace that needs repair.
Heating Maintenance
Scheduling regular heating maintenance can help stave off many of the issues described from causing a breakdown at an inconvenient time. With planned heating maintenance, Gordons Heating and Air LLC can check your entire system's operations and clean filters, coils, and drains to keep the system running at peak efficiency.
Heating, Local Heating Service & Furnaces

Pooler, GA, Ellabell, GA, Bloomingdale, GA, Rincon, GA, Meldrim, GA & Guyton, GA
Furnaces in Ellabell, GA | High Efficiency Heat Pumps Black Creek, GA: Springfield, GA | Heat Pumps Pooler, GA
High Efficiency Heat Pumps

∴

Local Heating Service

∴

Heat Pumps

∴

Furnaces

∴

Local Heating Repair ∴ Rincon, GA ∴ Meldrim, GA ∴ Ellabell, GA