Heating Maintenance Program
Serving Eden, Meldrim, Bloomingdale, Pooler, Rincon, Guyton, and Pembroke, GA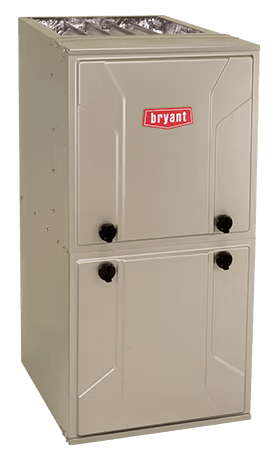 Even if you only drove your vehicle a handful of times every year, you wouldn't bypass having a mechanic change the oil or look it over before a road trip. But for many heating systems, regular maintenance, or system tune-ups, can fall by the wayside for many reasons. Tune-ups guarantee there aren't any surprises when the heat is turned on in a home or business. By addressing issues early, you'll save money now and in the future through lower utility bills. For high quality HVAC maintenance and repairs for residential and light commercial heating systems, call Gordons Heating and Air LLC today!
Light Commercial Heating Maintenance
The demands put on even a light commercial HVAC system are significantly more than a residential system. These larger systems are expected to keep the building comfortable around the clock for both employees and customers. Foregoing a checkup for the heating system might sound like a cost-saving measure now, but when the system breaks down, you'll often spend much more on repairs and possible lost revenues. As a heating maintenance company, Gordons Heating and Air LLC inspects and repairs a variety of light commercial heating systems to save businesses time and money now and in the future.
Residential Heating Maintenance
Without the need for heat in homes for long periods of time each year, many homeowners in overlook the heating system until it's time to turn it on. But by having a tuneup completed long before it's time to use the heat, you're ensuring the system will operate normally the first time it's needed. When our technicians look over a unit, they clean and/or replace dirty filters and coils that can cause performance issues and reduce efficiency. They also check every system operation so there are no surprises when your home needs heat. To schedule residential heating maintenance for your home, call Gordons Heating and Air LLC today!
Signs A Heating System Needs Maintenance
Though a heating system is a series of mostly inanimate objects, it may not be able to tell you when there's a problem, but it'll give several signs. If you experience any of these signs or anything else out of the ordinary, call Gordons Heating and Air LLC for emergency repairs.
Little or No Heat
A definitive sign the heating system needs heating maintenance is if it's on, but producing little or no heat. Yet, before you call Gordons Heating and Air LLC, check the circuit breakers and switches. If they're all in the on position, go ahead and give us a call.
Unfamiliar Sounds & Smells
Without long periods of cold weather in southeast Georgia, many people don't turn on a heating system until the first cold snap arrives. After sitting idle for months, it's not uncommon for a furnace or other heating system to produce unfamiliar sounds and/or smells when it first starts up again. The sounds and smells should quickly go away, but if they don't, our technicians will troubleshoot the issue and make the necessary repairs.
Higher Utility Bills
Regular maintenance keeps a heating system working efficiently and saves you money. Skimping on or avoiding these semi-annual checkups altogether means efficiency declines more quickly and you'll notice the utility bill moving upward instead of down. A heating system that runs almost constantly or shuts off and on with a few minutes between — also called cycling — is operating inefficiently and is telling you there's a problem to repair.
Gordons Heating and Air LLC Maintenance Club
Aside from receiving regular professional heating service, joining our Maintenance Club comes with several other benefits! Along with two annual tune-ups, members receive 15 percent off all repairs and discounts on all complete system replacements and indoor air quality products. Members are always priority customers for all service calls and receive a free first tune-up when monthly billing is set up. For more information about Gordons Heating and Air LLC's maintenance club, call us today!
Heater Maintenance, Heater Service & Heating System Service

Rincon, GA, Meldrim, GA, Ellabell, GA, Guyton, GA, Black Creek, GA: Springfield, GA & Bloomingdale, GA
Furnace Maintenance Near Me in Ellabell, GA | Heater Maintenance Rincon, GA
Heating Maintenance Near Me

∴

Furnace Maintenance Near Me ∴ Meldrim, GA ∴ Rincon, GA ∴ Black Creek, GA: Springfield, GA