Work With An HVAC Company That Delivers High-Quality Service
When you need heating and cooling system services, choosing the right HVAC contractors for the job is crucial and necessary. But it can also be the most daunting step. Working with a company you can rely on will be reflected in the quality of work your heating and air conditioning system receives. To help you ensure you hire the best AC company possible for your needs, consider the following tips from Gordon's Heating & Air.
Contact us today to learn about why our clients recommend us for all their heating and cooling needs and to schedule HVAC service you can count on!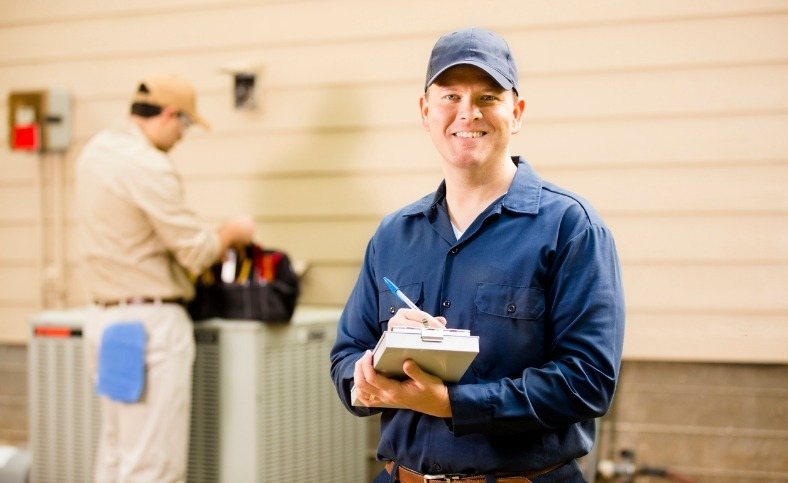 Do Your Homework
Doing your homework before contacting an HVAC company can save you a significant amount of time and money in the long run. To help ensure the company you pick is suitable for the job, we recommend making sure any contractor you do business with has at least five years of solid working history in your local area. You want to avoid hiring a contractor for your heating and cooling needs, only to find out they are later unavailable to fix any issues or maintain the equipment they previously installed or serviced.
Seek Referrals
Another step to finding the best HVAC company is seeing referrals and recommendations from family members and friends who have had a positive experience with a trusted company in your area. A person you trust will surely want you to experience the same high-quality service. Work with a contractor who has built a positive reputation for quality workmanship and customer service and consider pausing services with companies your trusted sources don't trust.
Read Customer Reviews
The internet is an incredible resource for finding out what previous and current customers think about the services they've received from practically any HVAC company. While most companies offer reviews and endorsements on their websites, you can likewise do an internet search on the company name to find out more about their services from a potentially broader group of individuals. By researching a company's customer service reviews, you can feel more confident about the company you choose to hire.
Look For Certifications
The HVAC company you choose should hire fully qualified and licensed technicians. You also want to check for certifications, which ensure that you'll be working with a top-rated company for high-quality work and customer service. HVAC companies are required to print their license number on their website and marketing materials. Don't hesitate to ask the company for their license number and any other certification-related information before scheduling services with them.
Request An Estimate
Any reputable HVAC company will provide their customers with written estimates before the work begins. These estimates should be honest and fair. Upfront pricing will help you avoid unexpected costs during or after provided services. Your contractor should be happy and willing to guide you through the costs and fees before the start of any repair or replacement. Once you receive the estimates, feel free to shop around. Before you sign anything, read the written proposal carefully and ensure costs are clearly explained.