Contact Us For Commercial HVAC Services Today!
Summers in Georgia can get hot, and your customers rely on your business to provide cool relief while they're inside your business. But if that AC isn't working, the customers will quickly leave. Even just one day of lost business is too much! If your company needs HVAC help, our AC company has you covered! Our experienced HVAC technicians provide quick and efficient heating and cooling services for businesses in Savannah.
Schedule AC service today with Gordon's Heating & Air and get back to business sooner!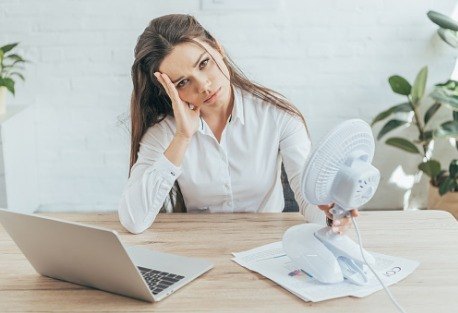 No AC Means Unhappy Customers & Employees
Today, a working HVAC is more than a luxury–it's an expectation. So when your heating or cooling isn't working correctly, it will impact both customers and employees, and your business will feel those effects.
Customers want to be in a comfortable environment, and if that isn't your business, you can bet they'll go elsewhere. And while employees probably won't jump ship, the lack of cooling or heating can severely affect their work and customer service. In fact, increased heat has a physiological effect on people, including the following.
Increased Irritability
Difficulty Concentrating
Inability To Perform Tasks
While emergency AC repair is always an option, we suggest businesses go on the offensive and invest in planned AC maintenance to minimize the possibility of losing service at all.
Hope For The Best, Plan For The Worst
For the same reason you invest in business insurance, HVAC maintenance can safeguard against the inevitable. Not only can this save you a lot of wasted time, but it can also save you a ton of money over the long run.
As business owners ourselves, we understand the importance of saving money wherever possible. That's why our AC repairs and maintenance package includes further discounts if your HVAC unit needs service. We even offer financing for new AC installations and more. The full benefits of our HVAC maintenance package include the following.
2 Annual Tune-Ups / Maintenance
10% Off All Repairs
Reduced Service Fees
Discounts On All Indoor Air Quality Services
Monthly Billing Options Available
Always A Priority Customer
First Tune-Up Free With Monthly Billing
If your business isn't safeguarded against potential loss from HVAC problems, then you may be facing some hot days ahead. Call us today to learn more about how we can help!